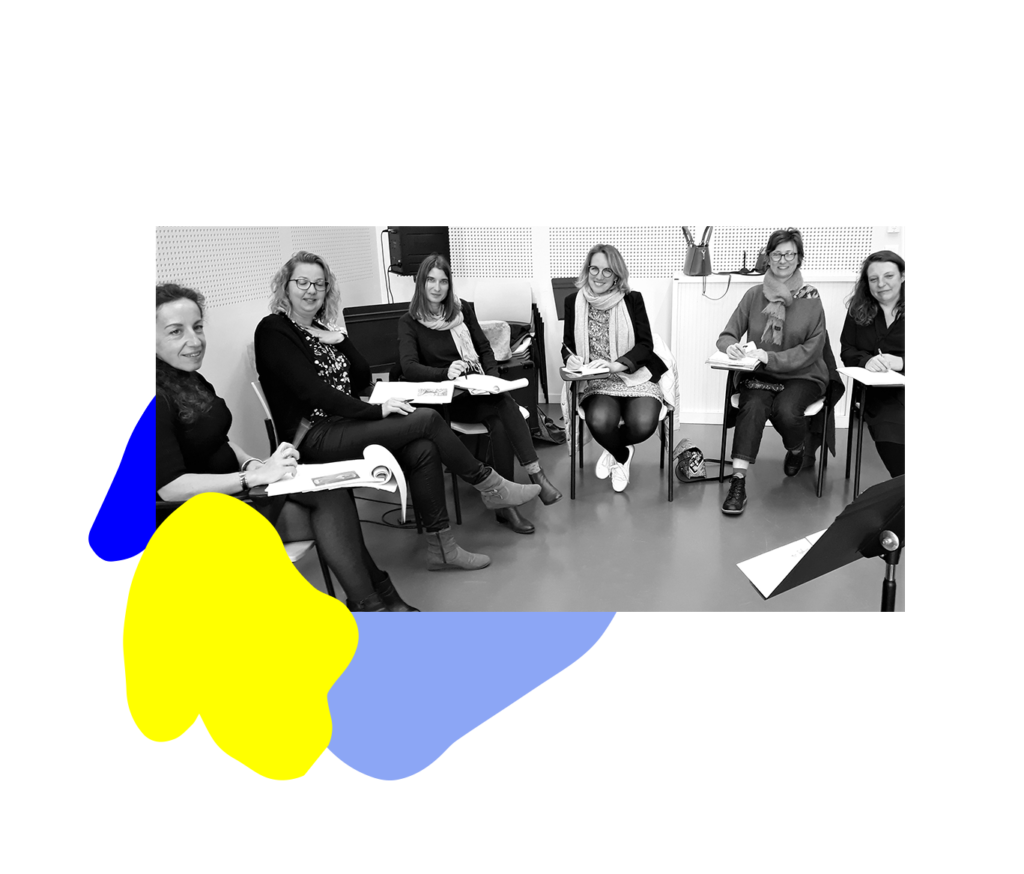 Professional codevelopment is a process that spurs action and learning between peers by capitalising on the interactions and collective intelligence of a group. Unlike training, group facilitation, analysis of practices, or individual supervision, codevelopment engages collective thinking for the benefit of an individual.
Who is the target audience for professional codevelopment?
A group comprising the same or various professions, from the same organisation or different entities
For managers, team leaders of one or more businesses, or a territorial authority
For an internal teams or interservice working groups
For directors, supervisors, or entrepreneurs…
Codevelopment, a powerful dynamic enabling:
A step back from yourself and your professional practice
Development of trust and independence
Contributing to and benefiting from collective intelligence 1+1 = 3
Mobilising and putting into practice
Learning to express yourself, question, and listen within a group
Creating and reproducing a culture of cooperation, support, and open-mindedness
How does it work?
Codevelopment takes place within a voluntary closed group of 5 to 8 people meeting monthly for 3-hour sessions, over a minimum 6-month period. At each session, the group agrees to deal with the problem or project of the volunteer "client" of the day. The other participants play the role of consultants and help that individual to progress, based on a structured six-phase process, supervised by a facilitator trained in the practice and transmission of the process.
Codevelopment is based on the rules of confidentiality, authenticity, respect, benevolence, attention, and co-construction.
An initial session enables the presentation of the process by the facilitator and the definitive constitution of the group. There will then be as many sessions as there are participants, so that everyone has a turn at being the client. A closing session finalises the process.
After a 6 to 8-month framework, the participants are then able to reproduce the process and in turn become facilitators for new groups.
Contact Point de Mire for any information on how to form and launch a codevelopment group.
Participants testify

A time to reflect upon one's professional activities in a climate of confidence; I feel less lonely with my decisions.

I became closer to my colleagues and deeply interested in their personal ways to cope with professional issues.

I've learned to ask questions differently, and to gather precise, concrete and useful information. I've also learned to keep quiet!

I've learned to talk about personal issues.

The process of codeveloppment brings rigour and security in the exchanges.

Shared ideas leading to action !

Expressing a problem or a project clarifies it; it prevents isolation and lower the level of affect and emotions.

Learning to give and receive feed-backs.

The codeveloppement sessions showed me how to be in tune with my managerial attitude.

Yes, diverging views with no conflict are a precious asset !

I realized how important it is to collaborate and definitively changed my way of working.